AT&V, Inc. Project and Product Technology
AT&V, Inc. Stainless Steel Duplex and Alloy Tanks
AT&V's original stainless work started with the involvement with the API committee on drafting Appendix S of the API 650 code for the design and construction of stainless steel tanks. ATV's API comittee member futher co-chaired the task group that created API 650 Appendix X for inclusion of duplex materials of construction. Today, AT&V constructs many field erected API Appendix S, S&F, S, F&M and API Appendex X, X&F, X, F&M applications. ATV pioneered the application of lean duplex 2101 LDX in storage tank construction. In addition, AT&V is constructing stainless steel tanks under the API 620 Appendix Q application.
AT&V has constructed field erected stainless and duplex tanks in a variety of sizes and projects. Some of AT&V's stainless projects include the following:
3 – 12,000 BBL API 650 tanks
4 – 15,000 BBL API 650 S tanks
3 – API 650, F, M and S tanks
2 – 60' Ø X 56' Appendix S tanks
1 – 67' Ø Appendix S tank
2 – 20' Ø API 650 Appendix S tanks
8 – 48' Ø X 40' tall API 650 Appendix S and F tanks
7 – 10,000-20,000 BBL Appendix S tanks
12 – API Appendix S tanks ranging from 24' Ø X 40' tall to 70' X 40' tall
6 – 48' Ø X 48' tall dome roof API 650 tanks
4 – API 650 Appendix S tanks ranging from 30' Ø to 70' Ø
Duplex references

For any specific references associated with stainless steel tanks for elevated temperature or pressurization, please contact your AT&V representative.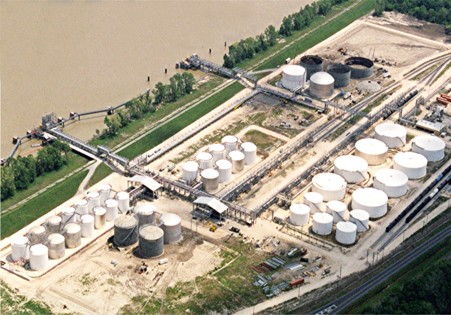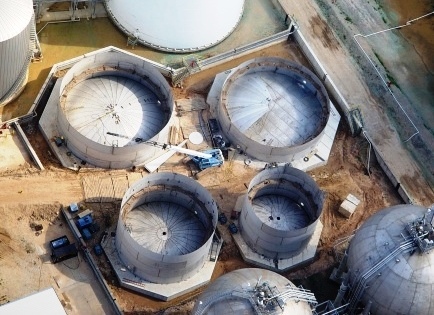 © 2007 American Tank & Vessel. All rights reserved.