© 2007 American Tank & Vessel. All rights reserved.
Total Service for your Tanks and Spheres - The Complete Source
American Tank & Vessel, Inc. has helped many customers over the years to realize improvements in their overall schedule, quality, and project simplicity by contracting for AT&V, Inc. to perform all work associated with the tank proper. These activities involve the design and construction of the tank, foundation, cathodic protection systems, leak detection, painting and liners, insulation and other miscellaneous tank specific requirements.
Leak Detection and Secondary Containment
As early as 1988, AT&V, Inc. was building innovative leak detection systems that are popular today. Our systems include HDPE, double steel and proprietary methods for leak detection. These systems are always interfaced with the cathodic protection system for high performance.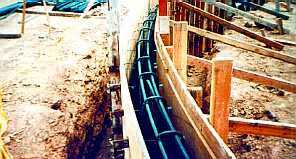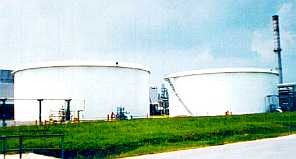 Painting and Liner Systems
AT&V, Inc. supports full time crews as well as many subcontractors capable of delivering the proper coating system. Incorporation of this scope will help to ensure proper plate and surface preparation as well as the best available schedule and quality.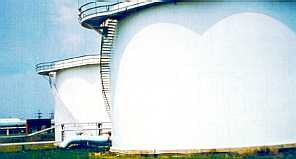 Foundations
AT&V, Inc. has designed, tested, and constructed ringwalls from 15' Ø to over 200' Ø for API-650 floating roof tanks and API-620 pressurized tanks. We offer many years of experience with the desire to maximize the value of your project. Incorporation of the management of ringwalls by AT&V, Inc. will improve schedules, simplify coordination and reduce cost.
All projects shown above contracted AT&V, Inc. to build the foundation, cathodic protection, leak detection and coating systems.